This week in holiday consumer device preferences …
Mobile continues to rule opens: Dec. 7 – Dec. 13
Last week, consumers continued to show a preference for opening emails on mobile devices (70%), then switching over to desktops for conversions (54%).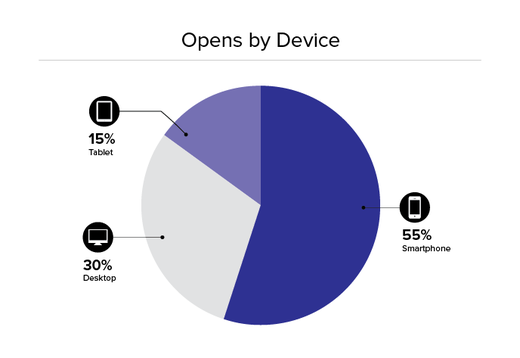 Apparel shoppers bought on mobile: Dec. 7 – Dec. 13
The most-likely group of holiday shoppers — the retail audience — shows a similar preference for converting on desktop (53%), with the exception of apparel shoppers, who chose to convert on mobile devices 58% of the time.
The big question is whether last minute holiday shopping will change consumer behavior. Will shoppers switch device preferences for purchases as they're on-the-run and under-the-wire to finish their lists? Tune-in next week to find out.