As we get closer to Christmas Day, we continue to see a shift towards desktops for conversions …
Mobile opens stay the same: Dec. 14 – Dec. 20
There was no change in email open preferences industry-wide compared to last week. 70% opened on mobile devices.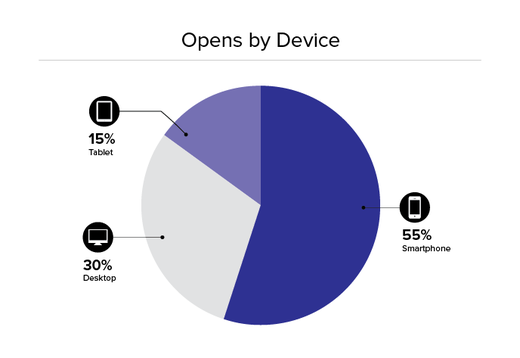 But mobile opens jumped to 91% for the retail apparel industry, a 14% jump from last week.
Desktop conversions rose 3% over last week industry-wide: Dec. 14 – Dec. 20
Across retail, desktop conversions continued to rise: Dec. 14 – Dec. 20
Non-apparel retail desktop conversions increased 6%, and apparel retail — usually the highest mobile converting audience — also saw an increase in desktop conversions over last week by 6%.
So, while mobile continues to be the preferred device for opens during the busy holiday season — when consumers are on the go — more and more are going back to their laptops and desktops to purchase. We may still see a switch in this upcoming week's numbers — so check back next week!